Indoor and Outdoor Dining
Reservations requested, please.  Our hours are as follows:
Monday – Thursday  11:30am-last seating 9pm
Friday:  11:30am-last seating 9:30pm
Saturday:  11am-last seating 9:30pm
Sunday 11am- last seating 8pm
We thank you for understanding that your table will be reserved for a 2-hour period to allow for additional guests to dine in our limited footprint.
We ask that you text us upon arrival for your reservation at 914.580.8334 to allow us to have your table waiting and avoid any congregation at the front of the restaurant.  We will return the text when your table is ready.

Curbside Pickup & Delivery
Monday – Thursday 12n-8:30pm (delivery 4-8pm) / Friday 12n-9pm (delivery 4-8pm /
Saturday 11am-9pm (delivery 11am-8pm) / Sunday 11am – 7:30pm (delivery 11am-7pm)
Available Menus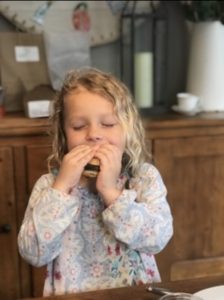 A HUGE thank you to you, our staff and our loyal friends of Underhills Crossing, a special thank you to all of the front liners fighting and protecting us during these unprecedented times.
As we all try to figure out the new norm, we thank you for your continued support and friendship while Underhills Crossing strives to deliver our culinary experience in a box. Your feedback is invaluable to our success and future, we will master "the art of takeout and delivery" with your help.
Please email your suggestions and comments – negative or positive. It is our aim to provide you with an excellent culinary experience, visually as well as pleasing to your palate. Please email us at info@underhillscrossing.com. Comment Line: "Mastering the Art of Takeout and Delivery"
Curbside pickup and delivery will continue even after the floodgates of small businesses start to re-open.
Curbside Details:
Serving:

Monday thru Thursday 12:00pm – 8:30pm
Friday 12n-9pm
Saturday 11am-9pm
Sunday 12:00pm – last 7:30pm

Our menu is updated daily on our website to reflect market availability.
Phone in orders accepted in advance: the day before, hours before
Delivery available daily:

$40.00 minimum($10 delivery fee applied for orders under $40.00)
10% gratuity will automatically be added to all deliveries unless otherwise directed
Delivery available within a three mile radius
Steven Palm
Keeping our staff, and you, safe is our number one priority.
We are strictly enforcing CDC, OSHA and Health Department Guidelines.